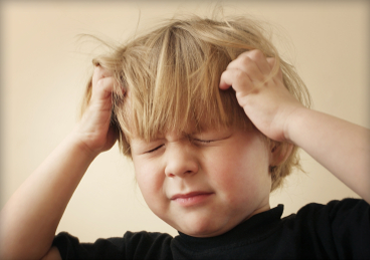 Professional Lice Treatment Services
Ever wonder why it is so hard to treat head lice yourself? It's the eggs (called nits). Most lice-treatment products aren't as effective at killing the eggs as they are the hatched critters.
At Ladibugs in the Twin Cities, we use the revolutionary AirAllé™ device, which kills head lice and 99.2 percent of their eggs in a single, 30-minute treatment, using just heated air.
So call today and let us treat your head lice for you.
The AirAllé™ Device
The AirAllé™ (pronounced air-a-lay) is an FDA-cleared medical device that kills lice and eggs through dehydration. This is a revolutionary alternative to treating head lice with pesticides, herbal lice remedies, suffocation products or lice combs. The device kills lice and eggs through a specific combination of temperature, airflow, time and technique.
Over 50,000 successful treatments around the world have been done with the AirAllé device. Ladibugs uses the AirAllé™ device on individuals with dry, untangled hair that can be easily combed and is free of hair products and scalp-treatment products.
Call for Relief
Ladibugs Inc has two Treatment Centers in the Twin Cities area offering flexible hours and even discreet in-home treatments. Please call for details.
We're so confident in our process we offer a 30-day guarantee and a free follow-up appointment.
Treatments with the AirAllé™ device start at $229. We also offer a wide variety of all natural head-lice treatment and prevention products starting at $20.00.
Cities Served
Minneapolis
Golden Valley
St. Louis Park
Bloomington
Hopkins
Plymouth
Minnetonka
Brooklyn Park
Inver Grove Heights
Eden Prairie
Fridley
Powderhorn
Orono
Richfield
Prior Lake
Savage
Chanhassen
Chaska
Burnsville
And surrounding areas…
Email now for more info or to schedule an appointment