Products
Eliminate and prevent lice!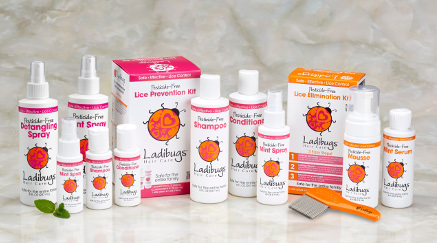 Services
Guaranteed lice elimination!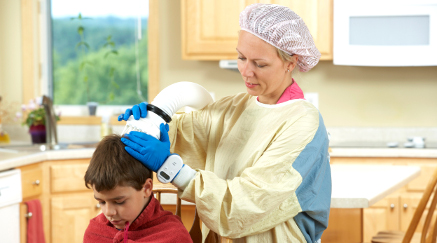 ---
Ladibugs Hair Care began out of the need for two moms with children who contracted head lice at school to find a solution that eliminated toxic and potentially dangerous chemicals for the treatment of lice and their nits. As registered nurses, we put our heads together and decided to develop a plan and product line that is effective, and also pesticide-free. As a result, we now offer our hair care line which includes not only products to eliminate head lice, but those that also prevent infestations including shampoo, conditioner, mint spray, and more!
Our products have become top sellers in salons across the country, a fact in which we take great pride. We also offer the acclaimed AirAllé system, a non-chemical lice treatment that involves directing heated air to all areas of the scalp and hair, effectively drying out and killing lice and their nits or eggs. This is a one time process that completely eliminates head lice in a single sitting, and does not require water, chemicals, shampoo, or any other potentially messy products. Simple and effective! At Ladibugs Hair Care we cater to clients in the Twin Cities area of Minnesota, delivering exceptional results! Contact us today to learn more about our products and services.