Top Rated Head Lice Treatment Clinic
One 30 Minute Treatment – Guaranteed!
Head-check screenings
Kills lice and eggs/nits
We treat children and adults
As soon as same day appointments
No sitting for hours with strand by strand picking
HSA & FSA payment eligible on most accounts
Our success rate is 100% using the
new ZYMA AIR THERAPY™ process.
Get rid of lice today. Ladibugs professional technicians are available at our convenient Hopkins Clinic location.
Compare Ladibugs Head Lice Clinic to All Other Clinics
| | | Nit Picking / Combing Clinics |
| --- | --- | --- |
| Time | 30 minutes! (per head) | 2 - 4 hours (per head) |
| Outcome | Process is 100% guaranteed | If one egg is missed, lice infestation will continue |
| Method | Device combined with natural product | Strand by strand picking thru hair |
| Cost | One set price - no additional fees | Hourly rate plus additional fees |
Over 60,000 patients seen and successfully treated in 10 years of operation.
Visit our Hopkins, MN location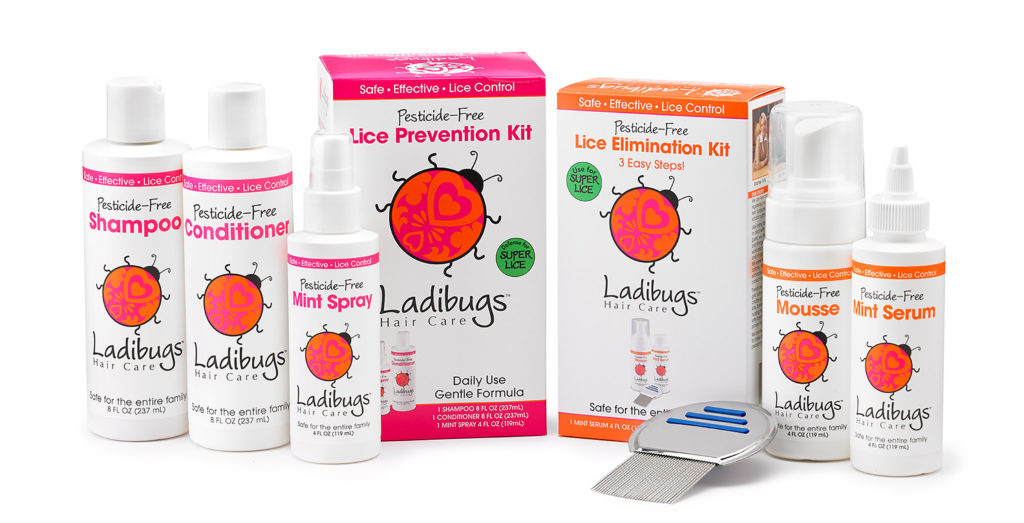 Ladibugs Hair Care began out of the need for two moms with children who contracted head lice at school to find a solution that eliminated toxic and potentially dangerous chemicals for the treatment of louses and their nits.
As registered nurses, Lisa and Rachael put their heads together and decided to develop a plan and product line that is effective and pesticide-free. As a result, we now offer a hair care line which includes products to eliminate head lice and products to prevent infestations including shampoo, conditioner, mint spray, and more!
We understand that head lice are uncomfortable, causing itching and even pain, and prevent children and teens from returning to school until the infestation is gone. Our non-chemical treatments are extremely effective and perfect for those who desire a one-time solution.
Over the decades, many lice have become immune to the ingredients and chemicals contained in drugstore and over-the-counter products – ingredients that may include harmful pesticides.
The natural ingredients in our products are completely safe and effective at preventing and eliminating lice. Perfect for use in eliminating nits and helping prevent a re-infestation!
The top rated
lice treatment
in the Twin Cities
Prevent and Eliminate Lice!
Use Ladibugs lice prevention and lice elimination products and you will feel confident knowing those bugs are gone, while hair is protected from damage thanks to our natural lice treatment.
Our products have become top sellers in retailers across the country. This is a one-time process that completely eliminates head lice in a single sitting and does not require water, chemicals, or shampoo.
Simple and effective!
Ladibugs Lice Clinic serves the entire Twin Cities area of Minnesota, Edina, Minnetonka, Wayzata, Eden Prairie and Maple Grove. Contact us today to learn more about our products and services.
Please view our featured article in Star Tribune about our NEW Zyma Air Therapy™ cold air process here.
Find Ladibugs at these salons and retailers